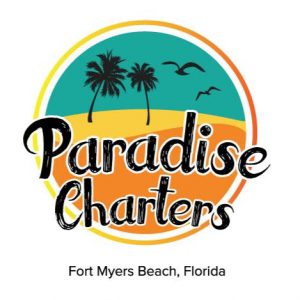 So now that you've explored the Everglades, what is there left to do? The answer is get out on the water and cast out a line!
The entire team at Everglades Adventure is pleased to announce a brand-new adventure we know you'll love… Paradise Charters! You've cruised through the Glades, now cruise through the waters of the Gulf of Mexico with one of the most skilled and friendly native fishing captains in Southwest Florida, Captain Ryan.
You've driven through the swamp, now soak up some sun aboard Paradise Charter's 24′ Tidewater vessel. Designed primarily with the fishing enthusiast in mind, it holds up to 6 people comfortably. The Tidewater has padded seats to add to your comfort and has ample room for storage. There's an on-board cooler, but small carry on coolers are allowed as well.
Choose from two types of Fort Myers Beach charters:
Half Day: 4 Hours
Full Day: 8 Hours
Spend the day on the water fishing in nearshore, back bay locations with one of our area's most skilled (and friendly) native captains, Captain Ryan. Expect to catch a variety of fish including sharks, snapper, red fish, spotted sea trout and more! Enjoy the added bonus of being immersed in one of the liveliest landscapes in Southwest Florida for dolphins, birds, manatees and more.
Choose from two types of Fort Myers Beach charters:
Shelling, Dolphins, Wildlife
The shelling, dolphins and wildlife cruise accompanies up to 6 Passengers and leaves in the morning or the afternoon for an ecotour you'll be talking about for years to come. Dolphins, manatees and other wildlife. Stop and comb a beautiful secluded beach for some of the best shelling in the area all the while getting up close and personal with sand dollars, star fish and conch.
Sightseeing Tour
Truly experience the best of island life on the sightseeing tour. Enjoy relaxing during your private tour and learn all about the local landscape as you enjoy the sights and the sun. Expect to run into a few locals, including dolphins, manatees, birds, and more.
Before you go, get to know Captain Ryan!
Captain Ryan is Paradise Charters' full time backwater fishing guide. A native Floridian, he has been fishing and boating Florida waters his whole life so far. He knows how to work with the tides and loves fishing the backwaters along the mangrove shorelines, popping bait over grass beds, and casting near oyster bars. He also loves to hit up the near shore reefs and drift the passes. Ryan holds a bachelor degree in hospitality and he aims to deliver a high standard of customer service for all his passengers. He is also a certified Coastal Florida master naturalist and loves to share this beautiful paradise surrounding Fort Myers Beach with you. His friendliness and patience paired with his guide experience will provide you a great time on the water and memories to last a lifetime.
For a private, one-of-a-kind Fort Myers Beach Charter experience, put your trust in a local company that truly loves being out on the water… Paradise Charters!
All charters and tours depart from 4765 Estero Blvd. Ft. Myers Beach, FL 33931 (Behind Publix Supermarket).