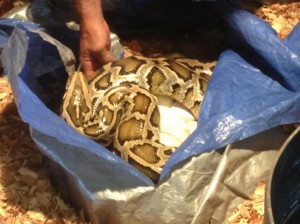 Howdy there, Adventurers!
So glad to be back in the wet. Man, it has been raining like crazy here in the Everglades for the past few days, and we needed it! Our water levels are back up, and everyone is breathing a sigh of relief that we made it through another dry season.
Well, things are as exciting as ever for our folks coming out for the tours. The good people who have been signing up for the express tour airboat ride got caught up in one heck of a surprise rainstorm a few days ago and came flying back into the dock just as wet as a bucket of turtle hatchlings. They laughed about it and were great sports about participating in one of Mother Nature's sweet showers. They sure got broken into the wet season good and proper!
The folks coming out on the full day tour are having their share of unexpected surprises as well! It looks as if that sassy swamp buggy driver Shelly has decided she's going to start feeding her gator, George, for people down here visiting—so if you get on the full day tour, you just might get to see how we much we love juicy chicken quarters! Mmmm-mm!
In the last bit of critter gossip, I've heard that one of the female pythons at the animal exhibit is about to lay a brand new clutch of eggs! She has been so busy building a den and getting ready to have her eggs that she hasn't been able to give me any of the details about when the eggs will arrive. You will just have to come out and see for yourself when they get here.
That's all for now, gator friends. Come out and see us soon—you never know what surprises are in store for you!